LE MAILLOT JAUNE
The Tour de France is one of the most prestigious and iconic bicycle races in the world. It is an annual multi-stage race held primarily in France, although it occasionally passes through neighboring countries as well. The race typically lasts for three weeks in July and covers a distance of around 3,500 kilometers (2,200 miles) over various terrains, including flat stages, mountain stages, and time trials.
The Tour de France was first organized in 1903 by French newspaper L'Auto as a means to boost sales. Since then, it has become the most famous and widely-watched cycling event globally. The race attracts top professional cyclists from around the world, who compete individually as well as in teams representing their respective countries or sponsors.
The route of the Tour de France changes every year, with organizers designing a challenging and diverse course to test the riders' abilities. The race typically begins with a Grand Départ from a different city each year, and it traditionally finishes on the Champs-Élysées in Paris.
The overall winner of the Tour de France is determined by adding up the times taken to complete each stage. The rider with the lowest cumulative time wears the famous yellow jersey, or "maillot jaune," which is awarded to the leader of the general classification. There are also other distinctive jerseys awarded during the race, such as the polka dot jersey for the best climber and the green jersey for the top sprinter.
Throughout its history, the Tour de France has witnessed legendary champions and memorable moments. Cyclists like Eddy Merckx, Bernard Hinault, Miguel Indurain, Lance Armstrong, and Chris Froome have achieved great success in the race, often becoming household names in the process.
The Tour de France has also faced controversies, including doping scandals that have cast a shadow over the sport. Efforts have been made to combat doping, with stricter anti-doping measures and increased testing in place.
The race attracts millions of spectators both on-site and through television broadcasts, as fans line the roads to cheer on the riders and witness the thrilling action firsthand. It has become a major cultural and sporting event, showcasing the beauty of France and inspiring people around the world to take up cycling.
Overall, the Tour de France remains a captivating and grueling event that showcases the incredible athleticism and endurance of professional cyclists, while capturing the imagination of fans worldwide.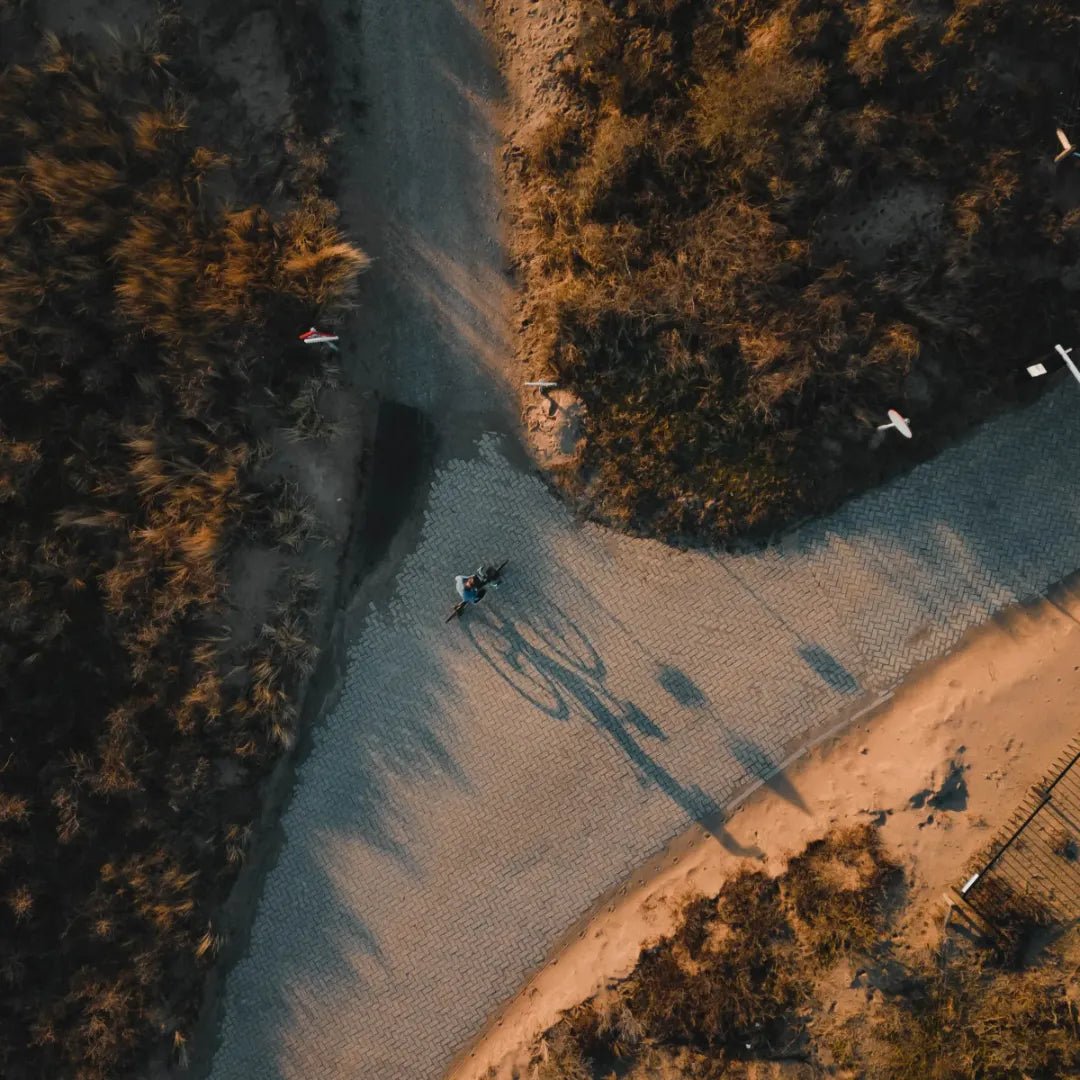 I grew up with these dunes in my backyard. Played there a lot as a child, from hide and seek to my first rides on a MTB. Later in my teens I discovered the joy and beauty of exploring this area mor...
Read more
The philosophy of cycling encompasses various perspectives and ideas related to the activity of cycling and its broader implications.  
Read more