Article: DISTANZA TAKES BASAJUN
DISTANZA TAKES BASAJUN
Basajaun, The Lord of the Forest, is a mythological guardian of the most virgin and remote forests. Basajaun is one of the ultimate unassisted gravel event in Europe.
With a route of 780km and + 15,000m, it shows the most extreme contrasts between the green of the wildest forests in Europe, the plains and the deserts next to huge mountains in both the Pyrenees and the Sierra de la Demanda, with a continental climate and heights above 2,000m.
After 73 hours of challenging race across desertic Area and mortal climbs Anuchi Gago a rider from La Bicicletta Bikeshop - Artà won this epic ride wearing our DISTANZA Carbon.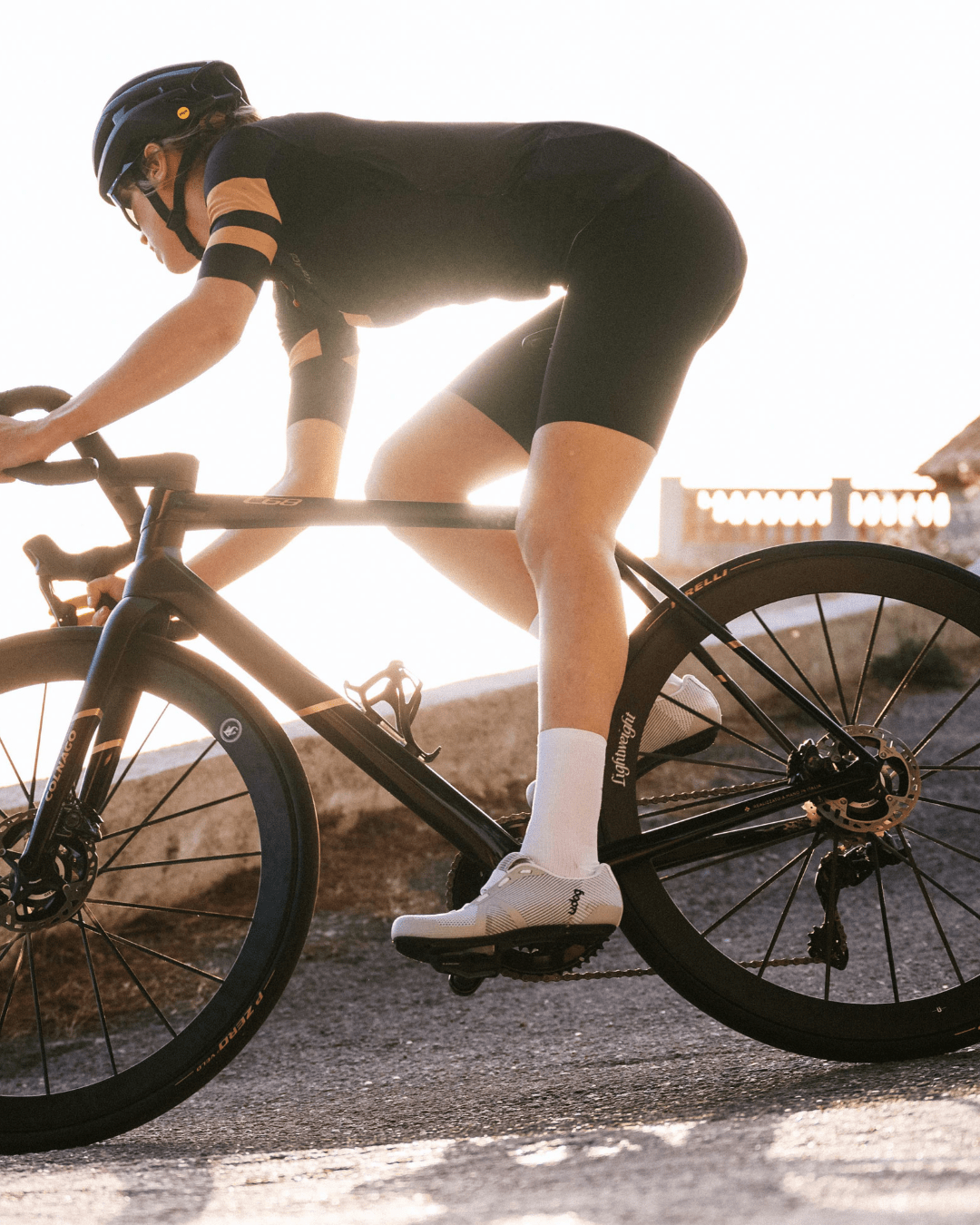 September is the true month for fresh starts. Summer begins to fade and the evenings grow a little shorter. It's the perfect time to set new goals and good resolutions and new UDOG shoes, too.
Read more